For kids
For kids
The Patio Restaurant is a child-friendly place, make no mistake about that! We want to spoil our Little Guests and indulge their every whim. Therefore, apart from the special menu, we have now prepared a rascal's zone for them, located at the hotel lobby. Family dinner in such a place sounds not too shabby, does it?
Little rascals can't be tamed that easily and taking care of these quicksilvers at a restaurant may sometimes turn into an action movie, rather than a family dinner you would wish to have. Yet, fear not, we're here to help you out. A series of facilities for children of all the age groups as well as a unique children's menu shall certainly let you catch your breath again.
Menu for children
Everyone deserves a menu of their own and kids are no exception! The Little Ones with their Children's Menu are our most important Guests! Home-made dumplings, chicken fingers breaded in corn flakes or tender turkey meatballs with vegetables – that's barely a tiny little excerpt of what you may expect. The menu itself resembles a colouring book with culinary riddles to keep your offspring entertained while waiting for the meal.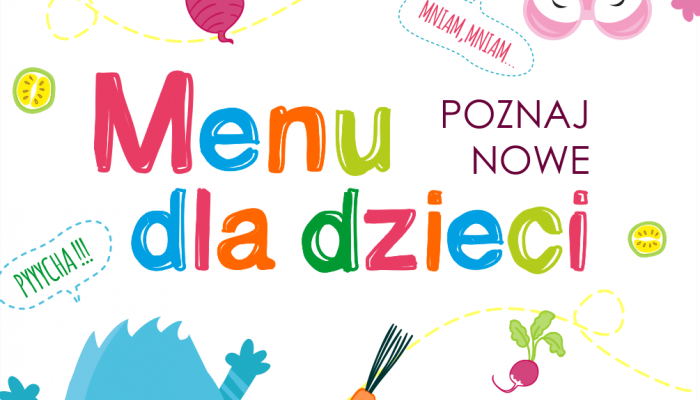 RASCAL'S ZONE FOR CHILDREN
Waiting for the meal does not need to be boring at all! Once having chosen what suits your little palate best, you may have some fun at the Rascal's Zone, located in the hotel lobby. It's a kingdom of fun with an interactive game panel, colouring books and crayons, something nice to read and lots of toys.
Dear parents - please remember one thing! Children may not stay unattended by adults, no matter what.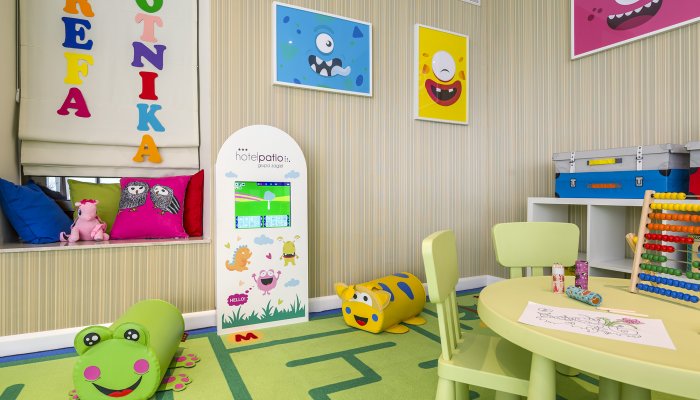 CONVENIENCES FOR CHILDREN
Even if you are new parents (or we should rather say, ESPECIALLY if you are new parents) you are most welcome at the Patio Restaurant. We have a whole range of facilities, designed to give you a helping hand during your stay here. Both you and your babies shall feel quite cosy, just like at home.
Special chairs, bibs, colourful plates, cutlery and changing table, too, how convenient it must be, imagine that!